Die Norm "ASTM D7748/D7748M-14(2021)"
ASTM D7748/D7748M-14(2021)
Standard Test Method for Flexural Rigidity of Geogrids, Geotextiles, and Related Products
Name übersetzen
NORM herausgegeben am 1.9.2021
Informationen über die Norm:
Bezeichnung normen: ASTM D7748/D7748M-14(2021)
Ausgabedatum normen: 1.9.2021
SKU: NS-1034335
Zahl der Seiten: 6
Gewicht ca.: 18 g (0.04 Pfund)
Land: Amerikanische technische Norm
Kategorie: Technische Normen ASTM

Kategorie - ähnliche Normen:
Die Annotation des Normtextes ASTM D7748/D7748M-14(2021) :
Keywords:
bending length, flexural rigidity, geogrid, geogrid-geotextile composite, geosynthetic, geotextile, stiffness,, ICS Number Code 59.080.70 (Geotextiles)
Ergänzende Informationen
Significance and Use
5.1This test method is considered satisfactory for manufacturing quality control testing of a specific geosynthetic; however, caution is advised since information about between-laboratory precision is incomplete. Comparative tests as directed in 5.1.1 may be advisable.
5.1.1In case of a dispute arising from differences in reported test results when using this test method for acceptance testing of commercial shipments, the purchaser and the supplier should conduct comparative tests to determine if there is a statistical bias between their laboratories. Competent statistical assistance is recommended for the investigation of bias. As a minimum, the two parties should take a group of test specimens that are as homogeneous as possible and that are from a lot of material of the type in question. Test specimens should then be randomly assigned in equal numbers to each laboratory for testing. The average results from the two laboratories should be compared using the appropriate statistical analysis and an acceptable probability level chosen by the two parties before testing is begun. If a bias is found, either its cause must be found and corrected or the purchaser and the supplier must agree to interpret future test results with consideration to the known bias.
5.2This test method is not suitable for very limp geosynthetics or those that show a marked tendency to curl or twist at a cut edge.
5.3The stiffness of a geosynthetic may change with storage.
5.4No evidence has been found showing that bending length is dependent on specimen width. The tendency for specimens to curl or twist will affect the result, because of the rigidity provided at the edge. Consequently, the edge effect is less of an issue for a wider strip.
1. Scope
1.1This test method covers the measurement of stiffness properties of geogrids, geotextiles, and geogrid-geotextile composites, all of which are referred to as geosynthetics within this test method. Bending length is measured and flexural rigidity is calculated through use of the cantilever test procedure.
1.1.1This test method employs the principle of cantilever bending of the geosynthetic under its own mass.
1.2This test method applies to geogrids, geotextiles, and geogrid-geotextile composites.
1.3This test method is for manufacturing quality control purposes only, to ensure uniformity and consistency of flexural rigidity for a specific product from roll to roll and lot to lot.
1.4The values stated in either SI units or inch-pound units are to be regarded separately as standard. The values stated in each system are not necessarily exact equivalents; therefore, to ensure conformance with the standard, each system shall be used independently of the other, and values from the two systems shall not be combined.
1.5This standard does not purport to address all of the safety concerns, if any, associated with its use. It is the responsibility of the user of this standard to establish appropriate safety, health, and environmental practices and determine the applicability of regulatory limitations prior to use.
1.6This international standard was developed in accordance with internationally recognized principles on standardization established in the Decision on Principles for the Development of International Standards, Guides and Recommendations issued by the World Trade Organization Technical Barriers to Trade (TBT) Committee.
2. Referenced Documents
| | |
| --- | --- |
| | Terminology Relating to Textiles |
| | Practice for Conditioning and Testing Textiles |
| | Practice for Sampling of Geosynthetics and Rolled Erosion Control Products(RECPs) for Testing |
| | Terminology for Geosynthetics |
| | Practice for Use of the Terms Precision and Bias in ASTM Test Methods |
| | Practice for Conducting an Interlaboratory Study to Determine the Precision of a Test Method |
Empfehlungen: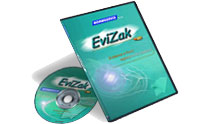 EEviZak – alle Gesetze einschließlich ihrer Evidenz in einer Stelle
Bereitstellung von aktuellen Informationen über legislative Vorschriften in der Sammlung der Gesetze bis zum Jahr 1945.
Aktualisierung 2x pro Monat!

Brauchen Sie mehr Informationen? Sehen Sie sich diese Seite an.
Letzte Aktualisierung: 2021-09-25 (Zahl der Positionen: 2 527 132)
© Copyright 2021 NORMSERVIS s.r.o.