ASTM D7803-19
Standard Practice for Preparation of Zinc (Hot-Dip Galvanized) Coated Iron and Steel Product and Hardware Surfaces for Powder Coating
Name übersetzen
NORM herausgegeben am 1.2.2019
Informationen über die Norm:
Bezeichnung normen: ASTM D7803-19
Ausgabedatum normen: 1.2.2019
SKU: NS-937118
Zahl der Seiten: 5
Gewicht ca.: 15 g (0.03 Pfund)
Land: Amerikanische technische Norm
Kategorie: Technische Normen ASTM

Kategorie - ähnliche Normen:
Die Annotation des Normtextes ASTM D7803-19 :
Keywords:
galvanized steel, galvanizing, hot-dipped galvanizing, phosphating, powder coating, surface preparation, zinc coating,, ICS Number Code 25.220.40 (Metallic coatings)
Ergänzende Informationen
Significance and Use
4.1 This practice describes the methods of preparation of hot-dip galvanized surfaces prior to the application of powder coating. The key to achieving proper adhesion between powder coatings and galvanized steel is surface preparation. The surface must be entirely free from visible metal oxides prior to powder coating. Any metal oxides that remain on the surface of the galvanized steel can potentially retain air or moisture. Upon heating during the curing stages of the powder application, the oxides may release water vapor or air, which can expand and penetrate the powder coating, causing blisters or voids.
4.2 The zinc coating is constantly in a state of change. From the time the steel part is removed from the galvanizing kettle, the exposed zinc coating interacts with the environment to form, first zinc oxides and zinc hydroxides, and then zinc carbonates.4.3 The zinc surface after full weathering is very resistant to atmospheric corrosion because the tight patina that is formed (zinc oxide, zinc hydroxide and zinc carbonate) is dense and tenacious. However, during the formative stages of patina development, the oxide/hydroxide layer is poorly adhered and must be removed in order for the powder coating to adhere properly to the galvanized coating. The second is pinholing/blistering of the coating which can severely limit its potential performance, especially in aggressive chloride environments. Entrapped gasses developed during the galvanizing process escape the surface through the coating as it cures at high temperatures. If these volatile materials are not removed through an outgassing process prior to the baking of the powder, then pinholing or blistering can occur. The presence of pinholes gives chlorides and other corrosive agents access to the zinc substrate consequently producing zinc corrosion products which may leach out through the coatings. While the presence of these corrosion products may not result in associated delamination of the coating, unsightly white staining of the coating can occur. Blisters are defects that are not adhered to the surface and may easily be broken into or off during handling, which creates performance and aesthetic issues. The proper preparation of the galvanized coating surface can increase the adhesion and coverage necessary to overcome these problems and results in a satisfactory service life of the powder coating and the galvanized coating together.
4.4 Variations in surface preparation produce end conditions that differ as far as surface roughness and zinc composition, hence they do not necessarily yield identical results when powder coatings are subsequently applied. The age of the zinc corrosion products on the galvanized coating will dictate the type of surface preparation to be selected.
1. Scope
1.1 This practice describes methods of preparing surfaces of hot-dip galvanized iron and steel for powder coating and the application of powder coating materials.
1.1.1 Powder coating is a dry finishing process which uses finely ground particles of pigment and resin, electrostatically charged, and sprayed onto a part to be coated. The parts are electrically grounded so that the charged particles projected at them adhere to the surface and are held there until melted and fused into a smooth coating in the curing oven.
1.1.2 Hot-dip galvanized iron or steel is produced by the immersion of fabricated or un-fabricated products in a bath of molten zinc, as specified in Specification A123/A123M or A153/A153M. This practice covers surface preparation and thermal pretreatment of iron and steel products and hardware which have not been painted or powder coated previously (Practice D6386). Galvanized surfaces may have been treated with protective coatings to prevent the occurrence of wet storage stain. This practice neither applies to sheet galvanized steel products nor to the coil coating or continuous roller coating processes.
1.2 The values stated in SI units are to be regarded as the standard. The values given in parentheses are for information only.
1.3 This standard does not purport to address all of the safety concerns, if any, associated with its use. It is the responsibility of the user of this standard to establish appropriate safety, health, and environmental practices and determine the applicability of regulatory limitations prior to use.
1.4 This international standard was developed in accordance with internationally recognized principles on standardization established in the Decision on Principles for the Development of International Standards, Guides and Recommendations issued by the World Trade Organization Technical Barriers to Trade (TBT) Committee.
2. Referenced Documents
| | |
| --- | --- |
| | Practice for Testing Chromate Coatings on Zinc and Cadmium Surfaces |
| | Practice for Repair of Damaged and Uncoated Areas of Hot-Dip Galvanized Coatings |
| | Specification for Zinc Coating (Hot-Dip) on Iron and Steel Hardware |
| | Specification for Zinc (Hot-Dip Galvanized) Coatings on Iron and Steel Products |
| | Test Method for Indicating Oil or Water in Compressed Air |
| | Practice for Nondestructive Measurement of Dry Film Thickness of Nonmagnetic Coatings Applied to Ferrous Metals and Nonmagnetic, Nonconductive Coatings Applied to Non-Ferrous Metals |
| | Practice for Preparation of Zinc (Hot-Dip Galvanized) Coated Iron and Steel Product and Hardware Surfaces for Painting |
| | Practice for Measuring Coating Thickness by Magnetic-Field or Eddy-Current (Electromagnetic) Testing Methods |
| Surface Preparation Specification No. 16 | Brush-Off Blast Cleaning of Coated and Uncoated Galvanized Steel, Stainless Steels, and Non-Ferrous Metals |
| | Test Method for Hydrophobic Surface Films by the Atomizer Test |
Empfehlungen: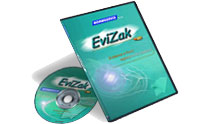 EEviZak – alle Gesetze einschließlich ihrer Evidenz in einer Stelle
Bereitstellung von aktuellen Informationen über legislative Vorschriften in der Sammlung der Gesetze bis zum Jahr 1945.
Aktualisierung 2x pro Monat!

Brauchen Sie mehr Informationen? Sehen Sie sich diese Seite an.
Letzte Aktualisierung: 2021-09-19 (Zahl der Positionen: 2 525 031)
© Copyright 2021 NORMSERVIS s.r.o.