ASTM D807-18
Standard Practice for Assessing the Tendency of Industrial Boiler Waters to Cause Embrittlement (USBM Embrittlement Detector Method)
Name übersetzen
NORM herausgegeben am 15.10.2018
Informationen über die Norm:
Bezeichnung normen: ASTM D807-18
Ausgabedatum normen: 15.10.2018
SKU: NS-902656
Zahl der Seiten: 7
Gewicht ca.: 21 g (0.05 Pfund)
Land: Amerikanische technische Norm
Kategorie: Technische Normen ASTM

Kategorie - ähnliche Normen:
Die Annotation des Normtextes ASTM D807-18 :
Keywords:
boiler water, cracking, detector, embrittlement, intercrystalline ,, ICS Number Code 27.060.30 (Boilers and heat exchangers)
Ergänzende Informationen
Significance and Use
5.1 Embrittlement is a form of intercrystalline cracking that is associated with the exposure of boiler steel to a combination of physical and chemical factors. For embrittlement of boiler metal to occur, the metal must be under stress, it must be at the site of a leak, and it must be exposed to the concentrated boiler water. In addition, the boiler water must be embrittling in nature. The precise chemical causes of the embrittling nature of some waters are not well understood. Experience has shown that certain waters exhibit an embrittling characteristic while others do not.
5.2 Because embrittlement is a form of cracking, it is nearly impossible to detect in an operating boiler until a failure has occurred. In general, cracking failures tend to be sudden, and often with serious consequences. This practice offers a way to determine whether a particular water is embrittling or not. It also makes it possible to determine if specific treatment actions have rendered the water nonembrittling.
5.3 The embrittlement detector was designed to reproduce closely the conditions existing in an actual boiler seam. It is considered probable that the individual conditions of leakage, concentration, and stress in the boiler seam can equal those in the detector. The essential difference between the detector and the boiler is that the former is so constructed and operated that these three major factors act simultaneously, continuously, and under the most favorable circumstances to produce cracking; whereas, in the boiler the three factors are brought together only under unique circumstances. Furthermore, in the detector any cracking is produced in a small test surface that can be inspected thoroughly, while the susceptible areas in a boiler are large and can be inspected only with difficulty. In these respects the embrittlement detector provides an accelerated test of the fourth condition necessary for embrittlement, the embrittling nature of the boiler water.
1. Scope
1.1 This practice,3 known as the embrittlement-detector method, covers the apparatus and procedure for determining the embrittling or nonembrittling characteristics of the water in an operating boiler. The interpretation of the results shall be restricted to the limits set forth in 8.6.
Note 1:
Cracks in a specimen after being subjected to this test indicate that the boiler water can cause embrittlement cracking, but not that the boiler in question necessarily has cracked or will crack.
1.2 The effectiveness of treatment to prevent cracking, as well as an indication of whether an unsafe condition exists, are shown by this practice. Such treatments are evaluated in terms of method specimen resistance to failure.
1.3 The practice may be applied to embrittlement resistance testing of steels other than boiler plate, provided that a duplicate, unexposed specimen does not crack when bent 90° on a 2-in. (51-mm) radius.
1.4 The values stated in inch-pound units are to be regarded as standard. The values given in parentheses are mathematical conversions to SI units that are provided for information only and are not considered standard.
1.5 This standard does not purport to address all of the safety concerns, if any, associated with its use. It is the responsibility of the user of this standard to establish appropriate safety, health, and environmental practices and determine the applicability of regulatory limitations prior to use.
1.6 This international standard was developed in accordance with internationally recognized principles on standardization established in the Decision on Principles for the Development of International Standards, Guides and Recommendations issued by the World Trade Organization Technical Barriers to Trade (TBT) Committee.
2. Referenced Documents
| | |
| --- | --- |
| | Specification for Steel Bar, Carbon and Alloy, Cold-Finished |
| | Practice for Production and Evaluation of Field Metallographic Replicas |
| | Guide for Reflected-Light Photomicrography |
| | Guide for Preparation of Metallographic Specimens |
| | Specification for Reagent Water |
| | Terminology Relating to Water |
| | Specification for Pressure Vessel Plates, Carbon Steel, for Intermediate- and Higher-Temperature Service |
Empfehlungen: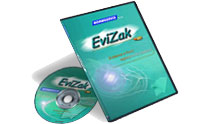 EEviZak – alle Gesetze einschließlich ihrer Evidenz in einer Stelle
Bereitstellung von aktuellen Informationen über legislative Vorschriften in der Sammlung der Gesetze bis zum Jahr 1945.
Aktualisierung 2x pro Monat!

Brauchen Sie mehr Informationen? Sehen Sie sich diese Seite an.
Letzte Aktualisierung: 2021-09-25 (Zahl der Positionen: 2 527 132)
© Copyright 2021 NORMSERVIS s.r.o.