ASTM E10-18
Standard Test Method for Brinell Hardness of Metallic Materials
Name übersetzen
NORM herausgegeben am 1.7.2018
Informationen über die Norm:
Bezeichnung normen: ASTM E10-18
Ausgabedatum normen: 1.7.2018
SKU: NS-857770
Zahl der Seiten: 33
Gewicht ca.: 99 g (0.22 Pfund)
Land: Amerikanische technische Norm
Kategorie: Technische Normen ASTM

Kategorie - ähnliche Normen:
Die Annotation des Normtextes ASTM E10-18 :
Keywords:
Brinell, hardness, mechanical test, metals,, ICS Number Code 77.040.10 (Mechanical testing of metals)
Ergänzende Informationen
Significance and Use
4.1 The Brinell hardness test is an indentation hardness test that can provide useful information about metallic materials. This information may correlate to tensile strength, wear resistance, ductility, or other physical characteristics of metallic materials, and may be useful in quality control and selection of materials.
4.2 Brinell hardness tests are considered satisfactory for acceptance testing of commercial shipments, and have been used extensively in industry for this purpose.
4.3 Brinell hardness testing at a specific location on a part may not represent the physical characteristics of the whole part or end product.
1. Scope
1.1 This test method covers the determination of the Brinell hardness of metallic materials by the Brinell indentation hardness principle. This standard provides the requirements for a Brinell testing machine and the procedures for performing Brinell hardness tests.
1.2 This test method includes requirements for the use of portable Brinell hardness testing machines that measure Brinell hardness by the Brinell hardness test principle and can meet the requirements of this test method, including the direct and indirect verifications of the testing machine. Portable Brinell hardness testing machines that cannot meet the direct verification requirements and can only be verified by indirect verification requirements are covered in Test Method E110.
1.3 This standard includes additional requirements in the following annexes:
| | |
| --- | --- |
| Verification of Brinell Hardness Testing Machines | Annex A1 |
| Brinell Hardness Standardizing Machines | Annex A2 |
| Standardization of Brinell Hardness Indenters | Annex A3 |
| Standardization of Brinell Hardness Test Blocks | Annex A4 |
1.4 This standard includes nonmandatory information in the following appendixes that relates to the Brinell hardness test:
Table of Brinell Hardness Numbers

Appendix X1

Examples of Procedures for Determining
Brinell Hardness Uncertainty

Appendix X2
1.5 At the time the Brinell hardness test was developed, the force levels were specified in units of kilograms-force (kgf). Although this standard specifies the unit of force in the International System of Units (SI) as the Newton (N), because of the historical precedent and continued common usage of kgf units, force values in kgf units are provided for information and much of the discussion in this standard refers to forces in kgf units.
1.6 This standard does not purport to address all of the safety concerns, if any, associated with its use. It is the responsibility of the user of this standard to establish appropriate safety, health, and environmental practices and determine the applicability of regulatory limitations prior to use.
1.7 This international standard was developed in accordance with internationally recognized principles on standardization established in the Decision on Principles for the Development of International Standards, Guides and Recommendations issued by the World Trade Organization Technical Barriers to Trade (TBT) Committee.
2. Referenced Documents
| | |
| --- | --- |
| | Practice for Using Significant Digits in Test Data to Determine Conformance with Specifications |
| | Practice of Calibration of Force-Measuring Instruments for Verifying the Force Indication of Testing Machines |
| | Hardness Conversion Tables for Metals Relationship Among Brinell Hardness, Vickers Hardness, Rockwell Hardness, Superficial Hardness, Knoop Hardness, Scleroscope Hardness, and Leeb Hardness |
| | Test Method for Knoop and Vickers Hardness of Materials |
| ABMA 10-1989 | Metal Balls Available from American Bearing Manufacturers Association (ABMA), 2025 M Street, NW, Suite 800, Washington, DC 20036, http://www.americanbearings.org. |
| ISO/IEC 17011 | Conformity AssessmentGeneral Requirements for Accreditation Bodies Accrediting Conformity Assessment Bodies Available from American National Standards Institute (ANSI), 25 W. 43rd St., 4th Floor, New York, NY 10036, http://www.ansi.org. |
| | General Requirements for the Competence of Calibration and Testing |
Empfehlungen: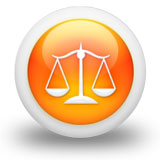 Aktualisierung der Gesetze
Wollen Sie sich sicher sein, dass Sie nur die gültigen technischen Vorschriften verwenden?
Wir bieten Ihnen Lösungen, damit Sie immer nur die gültigen (aktuellen) legislativen Vorschriften verwenden könnten.
Brauchen Sie mehr Informationen? Sehen Sie sich diese Seite an.
Letzte Aktualisierung: 2021-09-17 (Zahl der Positionen: 2 524 940)
© Copyright 2021 NORMSERVIS s.r.o.