Die Norm "ASTM E1014-12(2021)"
ASTM E1014-12(2021)
Standard Guide for Measurement of Outdoor A-Weighted Sound Levels
Name übersetzen
NORM herausgegeben am 1.1.2021
Informationen über die Norm:
Bezeichnung normen: ASTM E1014-12(2021)
Ausgabedatum normen: 1.1.2021
SKU: NS-1017017
Zahl der Seiten: 6
Gewicht ca.: 18 g (0.04 Pfund)
Land: Amerikanische technische Norm
Kategorie: Technische Normen ASTM

Kategorie - ähnliche Normen:
Die Annotation des Normtextes ASTM E1014-12(2021) :
Keywords:
A-weighted sound levels, community noise, outdoor noise, noise sampling,, ICS Number Code 17.140.01 (Acoustic measurements and noise abatement in general)
Ergänzende Informationen
Significance and Use
4.1There are numerous situations for which outdoor sound level data are required. These include, but are not limited to, the following:
4.1.1Documentation of sound levels before the introduction of a new sound source (for example, assessment of the impact due to a proposed use).
4.1.2Comparison of sound levels with and without a specific source (for example, assessment of the impact of an existing source).
4.1.3Comparison of sound levels with criteria or regulatory limits (for example, indication of exceedence of criteria or non-compliance with laws).
4.2This guide provides a means for selecting measurement locations, operating a sound level meter, documenting the conditions under which the measurements were performed, and recording the results.
4.3This guide provides the user with information to (1) make and document the sound level measurements necessary to quantify relatively steady or slowly varying outdoor sound levels over a specific time period and at specific places and (2) make and document the physical observations necessary to qualify the measurements.
4.4The user is cautioned that there are many nonacoustical factors that can strongly influence the measurement of outdoor sound levels and that this guide is not intended to supplant the experience and judgment of experts in the field of acoustics. The guide is not applicable when more sophisticated measurement methods or equipment are specified. This guide, depending as it does on simplified manual data acquisition, is necessarily more appropriate for the simpler types of environmental noise situations. As the number of sources and the range of sound levels increase, the more likely experienced specialists with sophisticated instruments are needed.
4.5This guide can be used by individuals, regulatory agencies, or others as a measurement method to collect acoustical data for many common situations. Criteria for evaluating or analyzing the data obtained are beyond the scope of this guide.
4.6Note that this guide is only a measurement procedure and, as such, does not address the methods of comparison of the acquired data with the specific criteria. No procedures are provided for estimating or separating the influences of two or more simultaneously measured sounds. This guide can be useful in establishing compliance when the measured data are below a specified limit.
4.7Section 8.2.1 outlines a procedure that can be used for a survey of the site boundary; paragraph 8.2.2 for a survey of specified monitoring points; and paragraph 8.2.3 for determining the location and magnitude of maximum sound level.
1. Scope
1.1This guide covers the measurement of A-weighted sound levels outdoors at specified locations or along particular site boundaries, using a general purpose sound-level meter.
1.2Three distinct types of measurement surveys are described:
1.2.1Survey around a site boundary,
1.2.2Survey at a specified location,
1.2.3Survey to find the maximum sound level at a specified distance from a source.
1.3The data obtained using this guide are presented in the form of either time-average sound levels (abbreviation TAV and symbol L1.4The values stated in SI units are to be regarded as standard. No other units of measurement are included in this standard.
1.5This standard does not purport to address all of the safety concerns, if any, associated with its use. It is the responsibility of the user of this standard to establish appropriate safety, health, and environmental practices and determine the applicability of regulatory limitations prior to use.
1.6This international standard was developed in accordance with internationally recognized principles on standardization established in the Decision on Principles for the Development of International Standards, Guides and Recommendations issued by the World Trade Organization Technical Barriers to Trade (TBT) Committee.
2. Referenced Documents
| | |
| --- | --- |
| | Terminology Relating to Building and Environmental Acoustics |
| S1.43 | Specifications for Integrating-Averaging Sound Level Meters |
| 61672–1 | Electroacoustics - Sound Level Meters - Part 1: Specifications |
| | Guide for Measuring Outdoor Sound Received from a Nearby Fixed Source |
| | Test Method for Conducting Outdoor Sound Measurements Using a Digital Statistical Sound Analysis System |
Empfehlungen: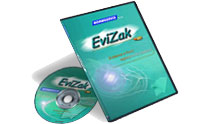 EEviZak – alle Gesetze einschließlich ihrer Evidenz in einer Stelle
Bereitstellung von aktuellen Informationen über legislative Vorschriften in der Sammlung der Gesetze bis zum Jahr 1945.
Aktualisierung 2x pro Monat!

Brauchen Sie mehr Informationen? Sehen Sie sich diese Seite an.
Letzte Aktualisierung: 2021-09-17 (Zahl der Positionen: 2 524 940)
© Copyright 2021 NORMSERVIS s.r.o.