ASTM E1035-18
Standard Practice for Determining Neutron Exposures for Nuclear Reactor Vessel Support Structures
Name übersetzen
NORM herausgegeben am 1.6.2018
Informationen über die Norm:
Bezeichnung normen: ASTM E1035-18
Ausgabedatum normen: 1.6.2018
SKU: NS-853231
Zahl der Seiten: 3
Gewicht ca.: 9 g (0.02 Pfund)
Land: Amerikanische technische Norm
Kategorie: Technische Normen ASTM

Kategorie - ähnliche Normen:
Die Annotation des Normtextes ASTM E1035-18 :
Keywords:
dosimetry, dpa, hybrid transport methods, neutron exposure, neutron fluence, radiometric monitor, reactor vessel supports, surveillance,, ICS Number Code 27.120.20 (Nuclear power plants. Safety)
Ergänzende Informationen
Significance and Use
3.1 Prediction of neutron radiation effects to pressure vessel steels has long been a part of the design and operation of light water reactor power plants. Both the federal regulatory agencies (see 2.3) and national standards groups (see 2.1 and 2.2) have promulgated regulations and standards to ensure safe operation of these vessels. The support structures for pressurized water reactor vessels may also be subject to similar neutron radiation effects (1, 3-6).6 The objective of this practice is to provide guidelines for determining the neutron radiation exposures experienced by individual vessel supports.
3.2 It is known that high energy photons can also produce displacement damage effects that may be similar to those produced by neutrons. These effects are known to be much less at the belt line of a light water reactor pressure vessel than those induced by neutrons. The same has not been proven for all locations within vessel support structures. Therefore, it may be prudent to apply coupled neutron-photon transport methods and photon induced displacement cross sections to determine whether gamma-induced dpa exceeds the screening level of 3.0 × 10-4, used in this practice for neutron exposures. (See 1.3).
1. Scope
1.1 This practice covers procedures for monitoring the neutron radiation exposures experienced by ferritic materials in nuclear reactor vessel support structures located in the vicinity of the active core. This practice includes guidelines for:
1.1.1 Selecting appropriate dosimetric sensor sets and their proper installation in reactor cavities.
1.1.2 Making appropriate neutronics calculations to predict neutron radiation exposures.
1.2 The values stated in SI units are to be regarded as standard; units that are not SI can be found in Terminology E170 and are to be regarded as standard. Any values in parentheses are for information only.
1.3 This practice is applicable to all pressurized water reactors whose vessel supports will experience a lifetime neutron fluence (E > 1 MeV) that exceeds 1 × 1017 neutrons/cm 2 or exceeds 3.0 × 10−4 dpa.1.4 Exposure of vessel support structures by gamma radiation is not included in the scope of this practice, but see the brief discussion of this issue in 3.2.
1.5 This standard does not purport to address all of the safety concerns, if any, associated with its use. It is the responsibility of the user of this standard to establish appropriate safety, health, and environmental practices and determine the applicability of regulatory limitations prior to use. 1.6 This international standard was developed in accordance with internationally recognized principles on standardization established in the Decision on Principles for the Development of International Standards, Guides and Recommendations issued by the World Trade Organization Technical Barriers to Trade (TBT) Committee.
2. Referenced Documents
| | |
| --- | --- |
| | Test Method for Application and Analysis of Solid State Track Recorder (SSTR) Monitors for Reactor Surveillance, E706(IIIB) |
| | Test Method for Application and Analysis of Helium Accumulation Fluence Monitors for Reactor Vessel Surveillance, E706 (IIIC) |
| | Guide for Application of Neutron Spectrum Adjustment Methods in Reactor Surveillance, E 706 (IIA) |
| | Test Method for Application and Analysis of Radiometric Monitors for Reactor Vessel Surveillance, E 706 (IIIA) |
| | Guide for Application of ASTM Evaluated Cross Section Data File, Matrix E706 (IIB) |
| Boiler and Pressure Vessel Code, Section III Available from American Society of Mechanical Engineers, 345 E. 47th St., New York, NY 10017. | |
| | Terminology Relating to Radiation Measurements and Dosimetry |
| | Guide for Application of Neutron Transport Methods for Reactor Vessel Surveillance, E706 (IID) |
| | Practice for Characterizing Neutron Exposures in Iron and Low Alloy Steels in Terms of Displacements Per Atom (DPA), E 706(ID) |
| | Guide for Sensor Set Design and Irradiation for Reactor Surveillance, E 706 (IIC) |
Empfehlungen: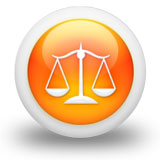 Aktualisierung der Gesetze
Wollen Sie sich sicher sein, dass Sie nur die gültigen technischen Vorschriften verwenden?
Wir bieten Ihnen Lösungen, damit Sie immer nur die gültigen (aktuellen) legislativen Vorschriften verwenden könnten.
Brauchen Sie mehr Informationen? Sehen Sie sich diese Seite an.
Letzte Aktualisierung: 2021-09-19 (Zahl der Positionen: 2 525 031)
© Copyright 2021 NORMSERVIS s.r.o.